Heart Shaped Cut Vase With Swarovski Crystals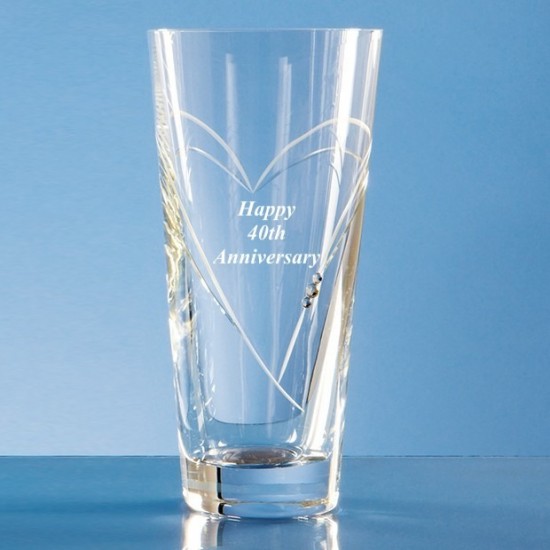 Heart Shaped Cut Vase With Swarovski Crystals
This heart shaped cut vase with swarovski crystals measures 20cm.
This 20cm Conical Vase with Heart Shaped Cutting features 3 Swarovski crystals which are bonded to the side of the vase.
Your vase can also be personally engraved with any wording, artwork or logo for FREE.
A personalised swarovski crystal vase makes a perfect unqiue gift for any occasion whether it be a birthday, anniversary or even a wedding gift as well as gifts for bridesmaids and the mother of the bride and groom.
A stylish vase that will look beautiful in any home or office.